What is SculpSure?
SculpSure is a laser technology system used to eliminate fat cells in stubborn areas, including:
Stomach

Love handles

Back

Thighs

Under the chin
This noninvasive treatment has the added benefit of removing fat cells permanently.
How does SculpSure work?
The SculpSure laser heats fat cells beneath the skin, without affecting the skin's surface. When the temperature of the fat cells increases, the laser can damage them permanently.
The body takes about three months to process the fat cells and eliminate them. Then they're gone for good, with results visible in only six weeks. In another six weeks, you can see the full effect of the treatment.
What can I expect during a SculpSure session?
The session begins with a conversation with your physician at Loudoun Women's Healthcare Associates about which area you would like treated. Then the doctor marks that area and places a frame there. Applicators that carry the laser beams are fitted inside the frame.
During the treatment, the cooling system stays on, while the warm laser turns on and off. The laser is working to destroy the fat cells. The process usually takes about 25 minutes.
Throughout the session, you can expect to experience a combination of heating and cooling sensations. Don't be surprised if there's a little tingling in the area, too.
What is involved in treatment for the chin?
The chin is treated a little differently from other areas of the body: After marking the area, your doctor places protective glasses over your eyes, along with a covering for your hair.
After that, the procedure is more or less the same: A frame and applicator are then put in place. Like SculpSure treatments in other parts of your body, you'll probably experience warming and cooling sensations.
The treatment lasts 25 minutes.
Is there any recovery time after the procedure?
There's no downtime associated with SculpSure treatments. You can resume your normal activities right away. But, some people might rest for the remainder of the day. Your doctor at Loudoun Women's Healthcare Associates will give you post-treatment instructions to follow.
How many SculpSure sessions will I need?
For the best possible results, you'll probably need multiple SculpSure treatments. Your doctor will advise you on how many treatments you'll need to get the results you desire.
Contact Loudoun Women's Healthcare Associates today for more information on how SculpSure can give you the body you desire.
Sculpsure
Before & After Gallery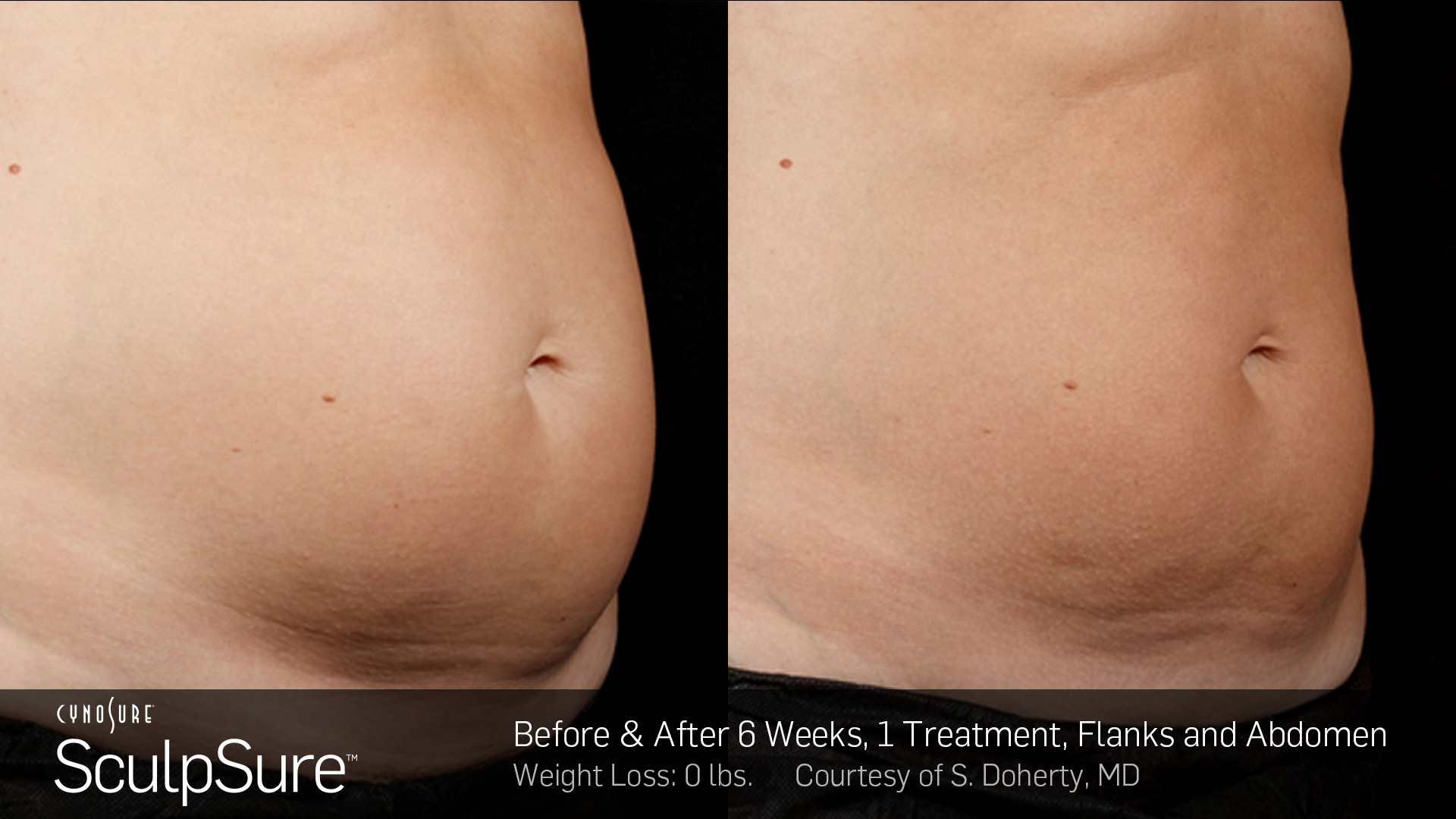 Request Complimentary Consultation